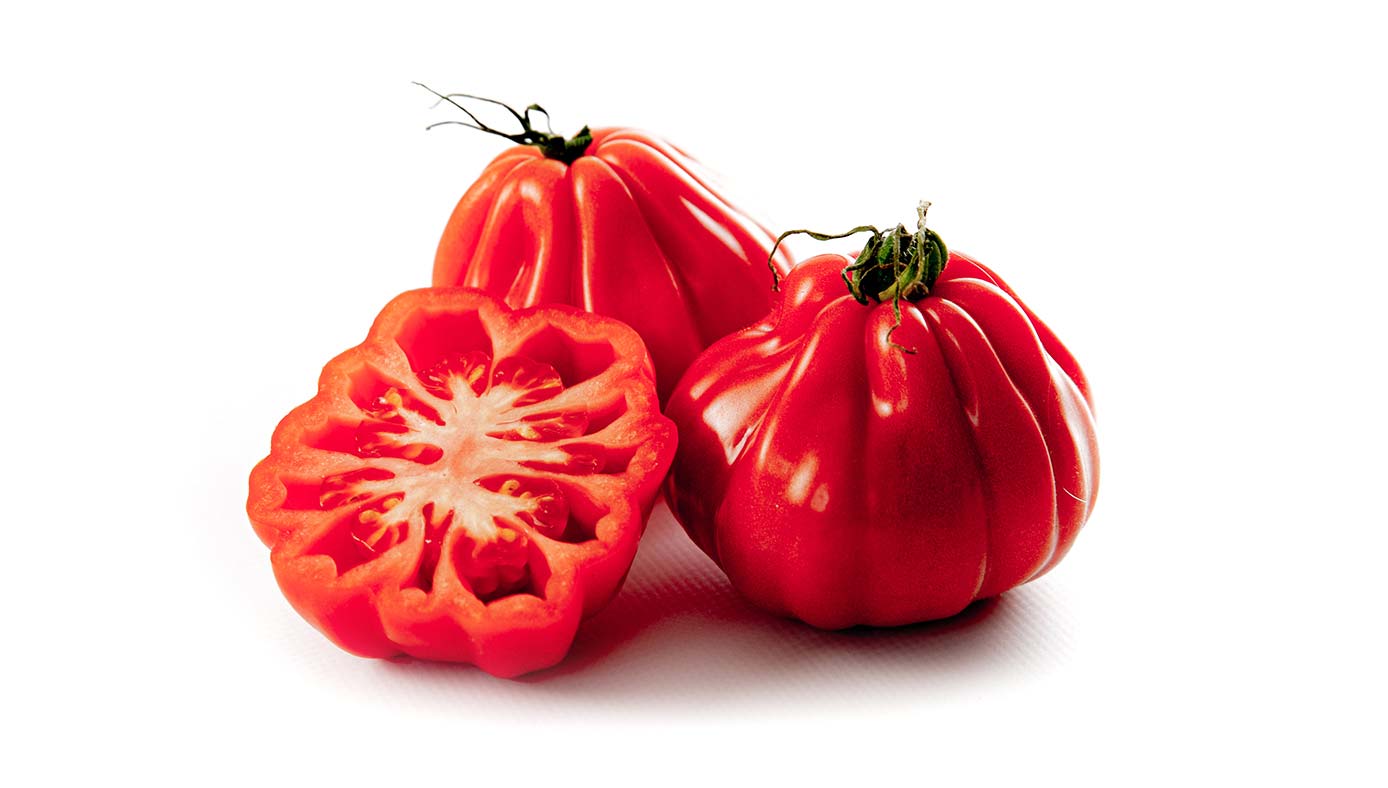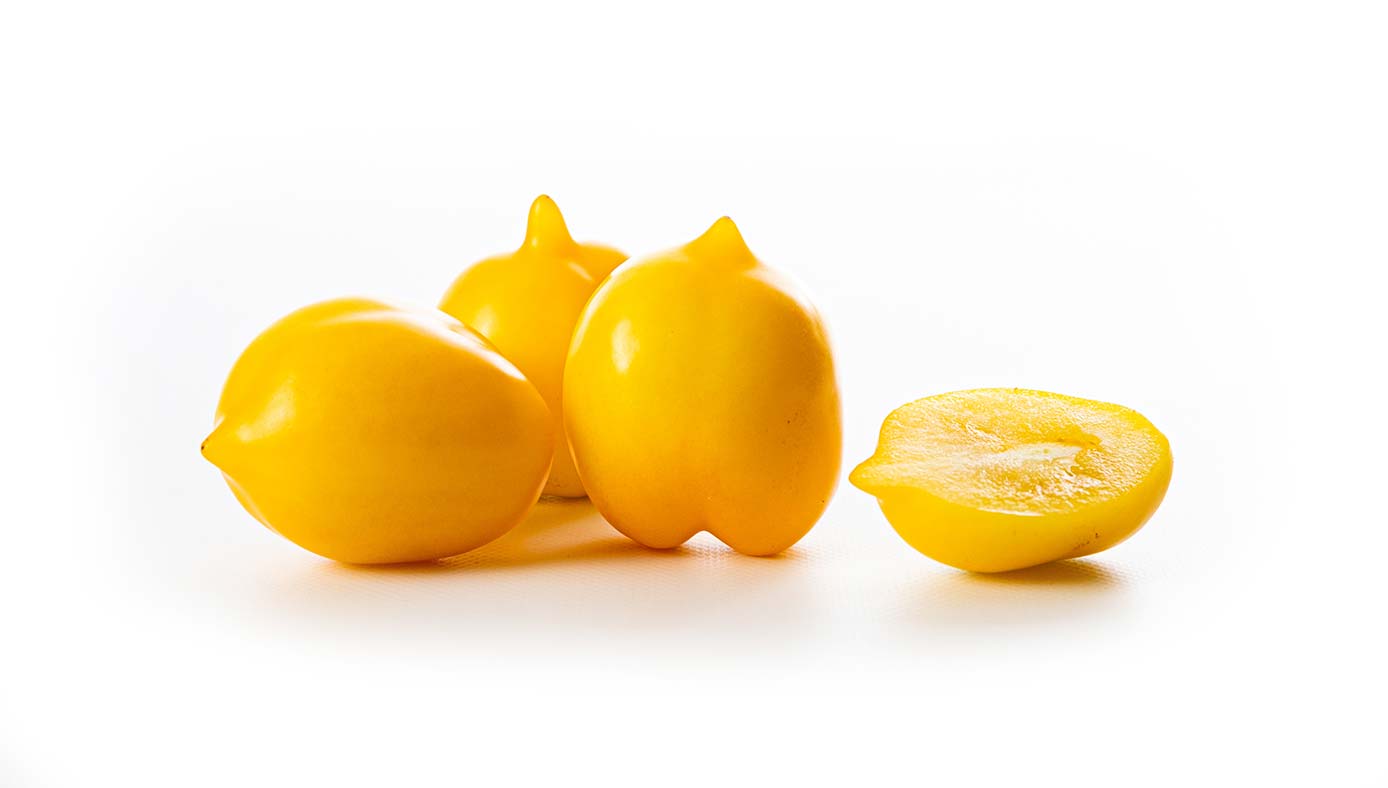 This strongly ribbed giant tomato is distinguished by its full flesh. Unlike regular tomatoes, the fruit is ripe and tasty when the skin is still a bit green. The Coeur de Boeuf ripens from the inside out.
The Coeur de Boeuf tomatoes are crunchy, with a full, fresh taste. The redder coloured fruits have a fuller flavour.
This Coeur de Boeuf is ideal for slicing because of its interesting appearance and colour shades. The taste of the Coeur de Boeuf is delicious in combination with soft-tasting cheeses such as mozzarella or fresh goat cheese. However, the tomato is also suitable for making soup.
*) Based on North Western European climate conditions.